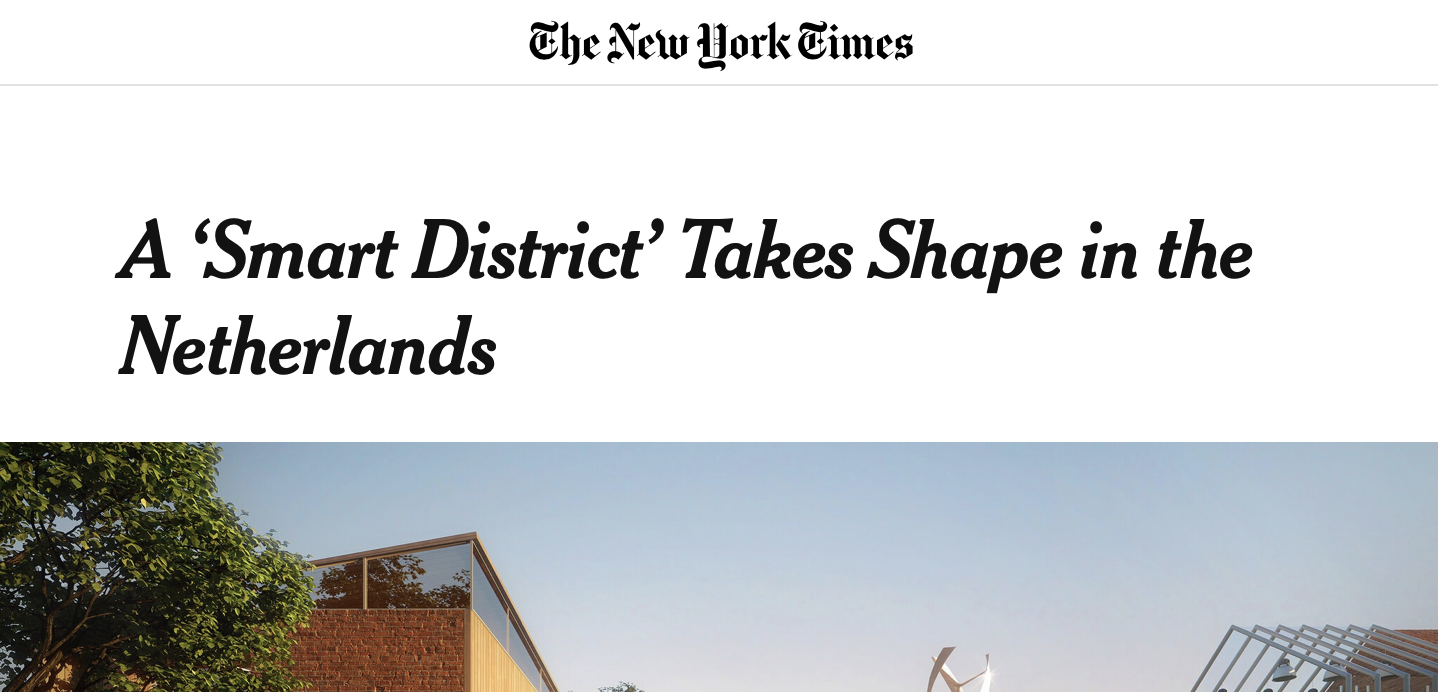 Brainport Smart District in The New York Times!
Did you see it? The New York Times in conversation with future resident Hans Moerkerk, Ben van Berkel (UNStudio) and Cathalijne Dortmans about Brainport Smart District. About living in a living lab and the challenges that go with it: "I realize we are going to live in an experiment," Mr. Moerkerk said. "Some ideas might not work out the way we expect."
Now available online in The New York Times and printed in the international edition!