52 temporary homes from mHome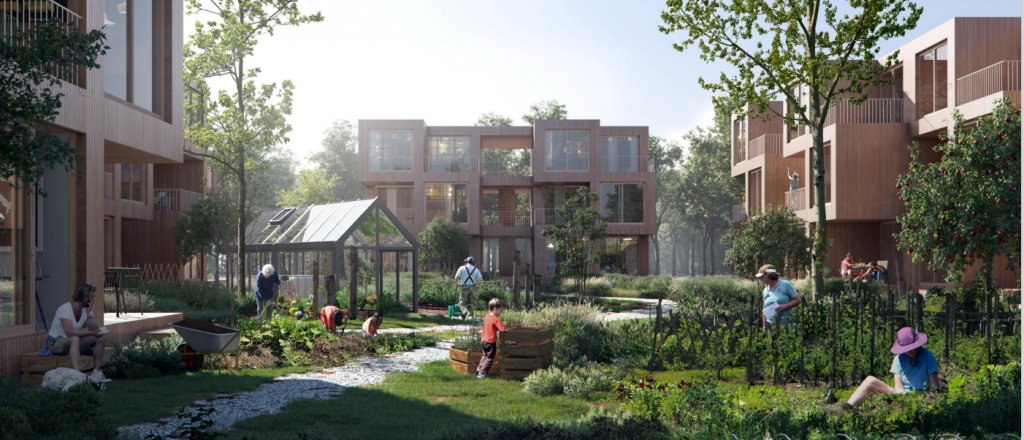 The scoop for the temporary homes in Brainport Smart District is for mHome. This Nijmegen developer will start installing 52 temporary homes at the end of 2021. The 'mHomes' will remain in the area for 15 years. Curious about these homes? Then watch the report (in Dutch) by RTL Doe Maar Duurzaam about BSD and mHome or read on.
Building with fixed blocks
The mHomes are modular and easy to connect to each other. "You can compare the mHomes with Lego bricks. We combine a high degree of standardization with flexibility and creativity. By cleverly combining the "Lego blocks", there are a surprising number of possibilities. But because we always use the same blocks, it remains affordable," says Bernd Hendriksen, project leader of mHome.
Durable
The homes of mHome are made of mainly circular and post-growth ecological (bio-based) building materials. In addition, the mHomes are easily reusable and repositionable. For example, from visitor center to housing or from homes to an office.
Stacked construction
In BSD come 52 mHomes. These are placed stacked ranging from 1, 2 and 3 high. The result is a playful whole. There is plenty of space around the houses for communal greenery and a pond. for example, a communal green(t)e garden.
Affordable and inclusive
These first temporary homes in BSD are medium-priced rental homes and homes for social housing. Six homes are rented out to ORO clients. In this way, mHome contributes to BSD's ambition to become a neighborhood for everyone. The other 46 homes are in the social rent and affordable rent price range.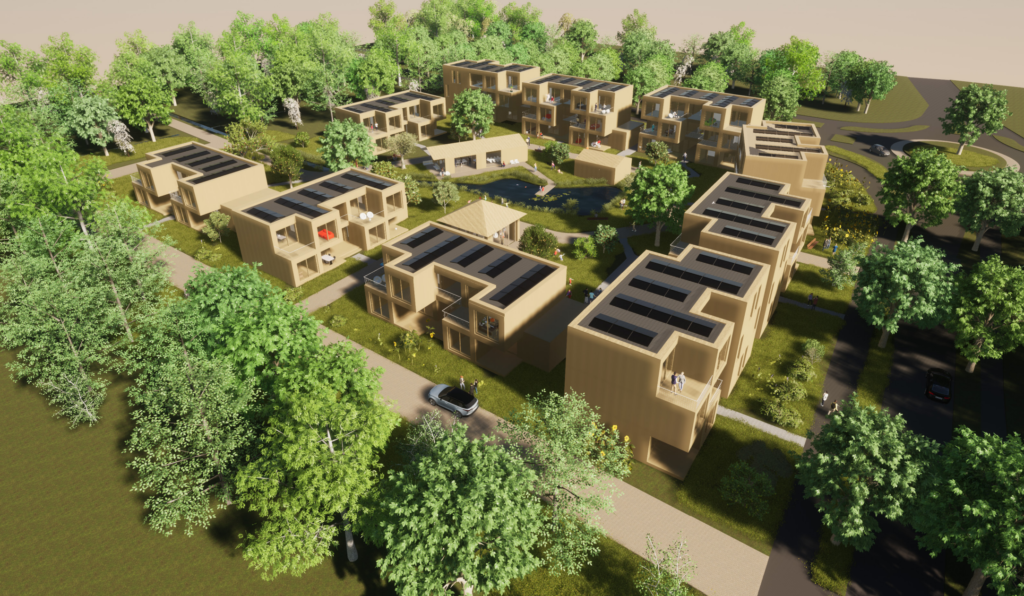 Do you want to live in a mHome?
mHome does not just want to offer a home, but also wants to build the living environment together with the future residents. The Participation program line is therefore one of the program lines in which mHome aims to excel. For example, mHome wants to work on a community and, for example, give substance to the communal (outdoor) spaces together with residents. After the summer of 2021, this participation process will be further elaborated by the mHome team together with Twinstone and BSD. The recruitment of residents will then start in the fall. It is already possible to indicate an interest in this project using the form on this page. Indicate that you are interested in 'Temporary housing'. You will receive more information about the follow-up after the summer. 
Participatie | Circulaire wijk