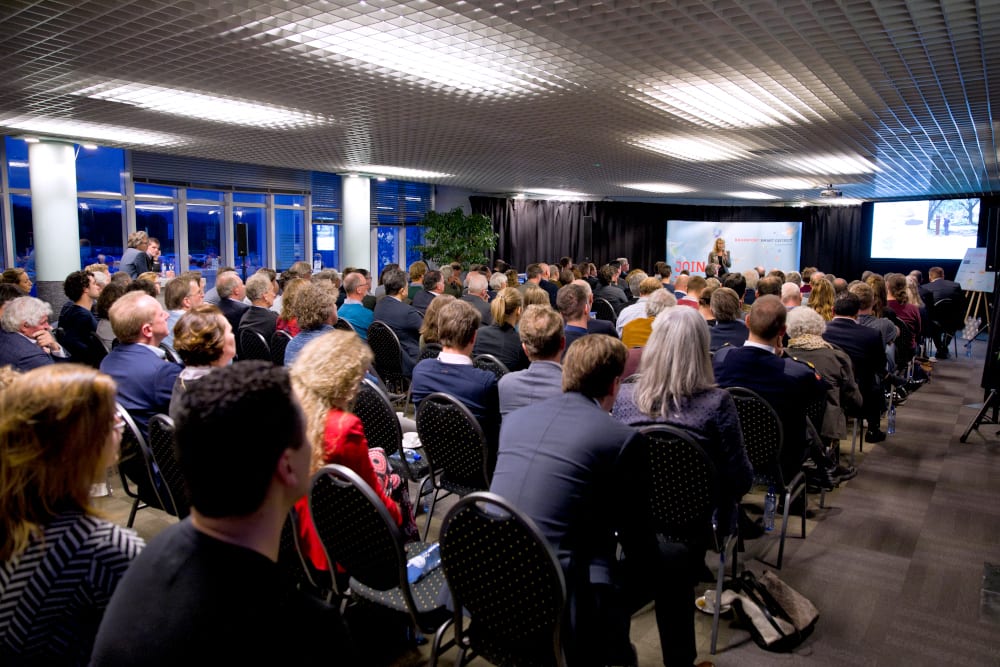 BSD Online Event
Date: Thursday, June 25, 2020
Time: 4:00 PM – 7:00 PM
Location: Digital event
We would like to invite you to the BSD Online Event on Thursday June 25, 2020, from 16:00 to 19:00. This time the event will take place digitally. More information on this will be announced shortly.
Program
During this event we will inform you about the planning and progress of the development and construction of the smartest neighborhood in the world; Brainport Smart District. In doing so, we look at the developments surrounding temporary homes, the area as a whole and also the development of innovations in BSD.
In addition, companies selected in the Business Challenge wave 4 and starting a project will present their ideas for BSD.
For whom?
This event is interesting for:
Partners and companies involved in the development of BSD;
Organizations interested in co-developing BSD (eg through a consortium);
People interested in living in BSD;
Residents of Brandevoort or others who want to know what will happen in BSD.
Sign Up
Registration for this event is mandatory and can be done via the registration form.
More information / contact
Noa Verlijsdonk, communication officer Brainport Smart District, n.verlijsdonk@brainportsmartdistrict.nl.