Business Challenge Wave 5
In the fifth wave of the BSD Business Challenge we focus on Working and doing business in BSD. Covid19 has accelerated working from home and more and more organizations are looking for new, flexible office solutions. For this wave, we are therefore looking for ideas, plans and experiments that can help us devise and try out new solutions for this development.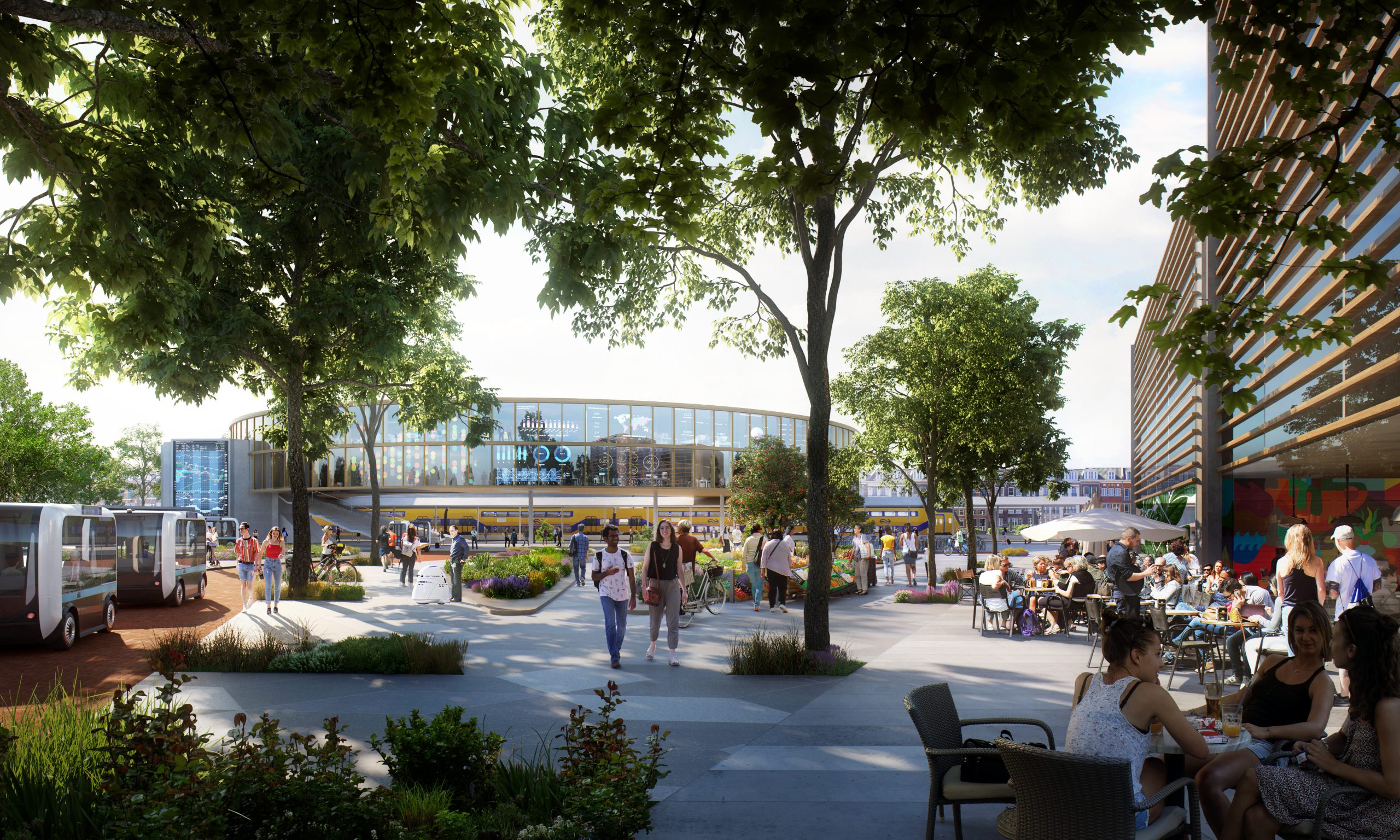 In the Urban Plan for BSD, we have been working since 2017 on the basis of physically bringing living and working together in a more hybrid form. We have approximately 8 hectares of land available for this, divided over the housing plots in BSD. In addition, we have room to develop approx. 4 ha as a concentration 'business park'. When we developed this plan, we didn't know about Covid19 yet. In the meantime, under the influence of this, thinking has accelerated and the following article by McKinsey describes this very aptly:
"Before the pandemic, the idea was that offices were critical to productivity, culture and winning the war for talent. Companies vigorously competed for premium office space in major urban centers around the world, and many focused on solutions that foster collaboration. Densification, open office design, hoteling and coworking was the adage.
But estimates suggest that in early April, 62 percent of working Americans worked from home during the crisis, compared to about 25 percent a few years ago. During the pandemic, many people were surprised by the speed and effectiveness of video conferencing and other digital collaboration technologies. For many, the results were better than expected.
According to research by McKinsey, 80 percent of those surveyed say they enjoy working from home. Forty-one percent say they are more productive than before and 28 percent say they are equally productive. Many employees who have been relieved of long journeys and journeys have found more productive ways to spend that time, enjoyed greater flexibility in reconciling their personal and professional lives, and decided they would rather work at home than in the office. Many organizations believe they can access new talent with fewer local constraints, apply innovative processes to increase productivity, create an even stronger culture and significantly reduce real estate costs.
But is it possible that the satisfaction and productivity people now experience working from home is the product of the social capital built up through countless hours of water-cooler conversations, meetings and social engagements before the outbreak of the crisis? Will corporate cultures and communities erode over time without physical interaction? Are planned and unplanned moments of collaboration disrupted? Will there be less mentorship and talent development? Was working from home only successful because it is considered temporary, not permanent? "
Living, working and doing business
In light of the BSD ambition, in Wave 5 of our Business Challenge, we pay extra attention to ideas, plans and experiments that can help us to come up with and try out new solutions for this development. This may therefore concern combinations of living and working at home, flexible (semi) local temporary and flexible office solutions, possibly combined with other functions in BSD (logistics, mobility, etc.), but also ideas for filling the 4 ha business park in a BSD manner. and opportunities to stimulate and advance new entrepreneurship. Keep in mind that all proposals must confirm themselves to our innovation ambitions as laid down in the Q-Book, which you can find on our website.